Who am I?
I'm Andrei Atudorei, an SEO copywriter based in Newcastle upon Tyne, United Kingdom. I'm currently studying Business Management at the University of Newcastle.


Writing has been one of my favourite hobbies in the past 3 years, time I spent building two different blogs from zero to a considerable readership.


This is how I was able to learn what makes people "tick" online and what makes search engines find content with ease.


My main purpose is to provide real value to people who read my content, and I will always strive to live up to this.


Oh, and did I mention being a perfectionist? I am. And sometimes, it hurts. But for professional copywriting purposes, I believe it's a great advantage not to ignore. I only consider a piece finished once I can simply no longer find any other flaws in it.
I also take pride in being able to write just over 130 words per minute.
That's over 11 keystrokes per second! :)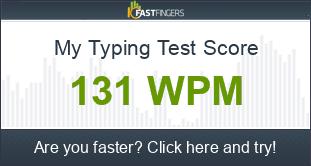 I look forward to hearing from you! Contact me and I will respond promptly.